Mobile Table Games
Games
European Roulette Gold on Mobile
Home
> European Roulette Gold
Where to Play European Roulette Gold
European Roulette Gold Mobile Table Game

Microgaming's European Roulette Gold set new standards in table top game-play when it was initially released. European Roulette Gold has been adapted to mobile devices and offers a feature-driven experience which focuses on enhancing the original popular game of Roulette. The added betting features include a Neighbour betting track and a Call Bets feature, with both adding to the overall Roulette experience and convenience level. The game can be sped up, offers different betting denominations and can be put on Auto play mode which completes an already formidable package.
European Roulette can be accessed and downloaded onto the majority of Android, tablet or Apple devices which are able to run flash games. Microgaming has ensured the quality of the game does not suffer on mobile deivces, offering excellent graphics and smooth game-play which are based on a theme of elegance and suits the connotations surrounding the game of Roulette. The game also offers a history board and racetrack.
European Roulette has been a leading table top game for most online gamers and the Gold version merely builds on its initial success. Now accessible on mobile devices and easily downloadable, European Roulette is seeking to earn new fans who enjoy being able to play Roulette from wherever they may be.
How to play European Roulette Gold
The simple game of Roulette allows players to bet on a number and colour where they think the ball will land in the wheel. However, European Roulette differs from American Roulette as there is only one 0 pocket on all European Roulette tables. This increases your chances of winning, as compared to the American Roulette tables which also have a 00 pocket. Players can make a number of bets with various denominations of chips on offer. Your winnings depend on the size of your bet, with European Roulette Gold allowing players to bet a maximum of 50 chips. There are a variety of bets possible with Inside Bets and Outside bet options. Players can keep a track of their bets tanks to the history board which is found on your screen.
The excellent features available in European Roulette Gold include the Neighbour betting track which allows players to select differing bets in the neighbours table. Player can make between 1 to 8 neighbour bets.
The call bets feature gives players the chance to add extra bets onto to the table, which are normally pre-determined. Players can choose how many of these bets they wish to put forward each round. Call bets are similar to when you would shout out your bets to the dealer in a normal casino.
European Roulette Gold also offers players the chance to speed up their game-play and has different modes for beginners and experts.
Game Screenshots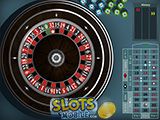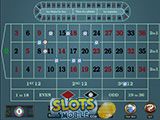 Where to Play European Roulette Gold
You might also be interested in these articles