Mobile Slots
Games
Wolf Cub on Mobile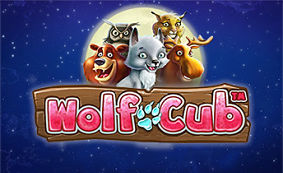 | | |
| --- | --- |
| Provider: | NetEnt |
| Paylines: | 20 |
| Scatter Symbol: | Yes |
| Jackpot: | Yes |
| | |
Where to Play Wolf Cub
Wolf Cub Mobile Slot Review

We're not sure what exactly we were expecting when we first launched Wolf Cub, but the clearly childlike graphics weren't it. If it weren't for the reel sitting next to the character, it wouldn't surprise us to see the same wolf in a cartoon that some of our children might watch on TV. Sufficed to say, we weren't particularly thrilled to see it, but a 5-reel, 20-payline structure with the promise of different bonuses lured us in to give it a spin or two. After a bit of playing around, we were generally all decided on our verdict for Wolf Cub – it's a solid slot, it has a few fun moments, but it doesn't really stand out from the average.
You can uncover an interesting free spins special feature that randomizes how many extra turns you will win and a small blizzard bonus that checks if you have a single symbols stacked on the first reel, before a cold, white wind swoops in and clears the reels, connecting all the same symbols across the playing field for what usually amounts to a solid win, although this only occurs when free spins are active.
How to Play Wolf Cub
We're not great fans of this sudden child-like appearance to most recent games that seems to have become quite popular. We don't mind a bit of branching out into cutesy territory, but the NetEnt's latest release seems more in place starring in a Disney movie instead of being a mascot for a slot machine. We're not sure exactly who the target audience for this is, but we can only assume that we're not it, as this sort of art style continues to be adopted industry-wide, just like overdone Irish and Chinese themes.
On the gameplay front, Wolf Cub doesn't particularly innovate that much. You'll see a lot of small wins and dead spins while you wait for a free spins special feature to burst out and bring you back into a plus. The bonuses themselves seem a bit more interesting, and all the big wins are tied together with them, so for the most part, prospective gamblers looking to give it a try will likely just keep spinning in hopes of seeing some extra turns added to the tally, with a blizzard or three to clear things for their enjoyment.
Jackpots & Progressives
There's not much in terms of progressive jackpots in this game, and it seems clear by lack of any other special features that NetEnt wanted all the scoring potential to be locked behind the free spins gate. We had a few good wins on it from time to time, but we never really saw any wins that were particularly mind blowing while we played. There is some potential for it to reach higher up, but the odds on it are relatively low.
And outside of the aforementioned bonuses, there's really not a lot in terms of enriching yourself that you can do. The highest we've managed to win during normal gameplay was a 17,5x win, which isn't bad, but is hardly anything spectacular either compared to the usual fare. Ultimately, Wolf Cub seems a bit improperly balanced, because at a certain point, it's rather difficult to bounce back from a losing streak, so even a big win can just leave you in the red, without anything that you can do on your end except continue spinning and hope you get another bonus soon.
Bonus Games & Sign-ups
There are no additional bonuses beyond the two already mentioned. And it just continues to reinforce the idea of Wolf Cub being an average game. It needs another special feature, something to make it stand out. In a crowded market like this, NetEnt has a lot of clout with a strong name behind its titles – but they can do better than this.
Game Screenshots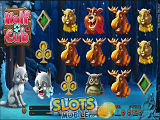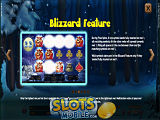 Where to Play Wolf Cub
You might also be interested in these articles