Mobile Slots
Games
Tiger's Claw on Mobile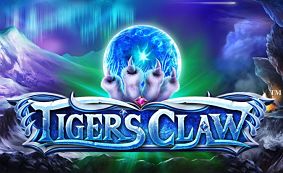 | | |
| --- | --- |
| Provider: | BetSoft |
| Paylines: | 720 |
| Scatter Symbol: | Yes |
| Jackpot: | Yes |
| | |
Where to Play Tiger's Claw
Tiger's Claw Mobile Slot Review

Everyone knows all the cool, mystical things can be found in places humans rarely visit. Magic is fickle and far away, so as humans expanded, it hid away in the far away corners of the world, where it remains undiscovered and unknown. Or, at least, that's the basic premise for any good story that blends the modern day and magic together, and it does seem like Tiger's Claw has all the elements of such a story. Remote, mountain camp miles and miles away from civilisation? Odd carvings in the stone, golden idols and creepy glowing masks? Odds are if you can check off on all those things, you're likely wandering into a magical corner of the world. And where's there's magic, there's probably some money to be made!
Tiger's Claw offers gamblers a playing field in the 3-4-5-4-3 layout with 720 ways to win, paying both left to right and right to left. It has a medium volatility, and a single, but very effective, special feature for players to enjoy. Combining five free spin symbols in the shape of the tiger's claw rewards eight free spins alongside a small cash prize. However, it is possible to retrigger the free spins, up to a maximum of 240 free spins in a single game. The free spin icon is not the same as the Scatter, which takes on the guise of the shaman. Like all Scatters, it rewards wins anywhere it sits, but it has no special feature associated to it. Wilds also exist, and replace all other icons except for Scatters or free spin symbols in any winning combination. They also only appear on the second, third and fourth reel. Finally, at the end of every winning combination, gamblers are given the option to double up by tossing a coin and calling heads or tails. You can gamble the entirety of your winnings or just 50% of it, letting you play a bit safer for less of a reward.
How to Play Tiger's Claw
While Betsoft isn't usually one of the names we think of when impressive visuals are concerned, they managed to make some proper eye candy for our enjoyment. The backdrop has several smooth animations, such as snow rolling off the cliffs and being carried through the air, the aurora borealis glowing on top of the mountain, comets shooting through the sky while the campfire in front of the tent slowly crackles. That's a lot of effort to the parts of the screen most players won't pay that much attention to, and we love the immersion it provides.
On the gameplay side of things, Tiger's Claw plays it relatively safe. The medium volatility ensures there are no mind-blowing wins, while at the same time keeping you incentivised to keep chasing that free spins bonus. The remainder of the game has some decent wins, but it ultimately boils down to winning the free spins and then securing as many additional retriggers as possible. You will not pay for any of those spins, all the cash at that point is yours to keep and winning a good amount of extra turns is a guaranteed big score, unless you have some really rotten luck.
Jackpots & Progressives
There's no progressive jackpot in Tiger's Claw, and if we're completely honest, we'd rather not see one. What we would have liked to see was the inclusion of one more special feature to spice things up. While the Betsoft release isn't boring to play, it does suffer from drought periods from time to time where nothing's happening, and you're slowly bleeding money, which isn't that fun for anyone involved.
Bonus Games & Sign-ups
Apart from the already mentioned features, there are no additional bonuses to be found in Tiger's Claw.
Game Screenshots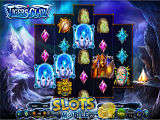 Where to Play Tiger's Claw
You might also be interested in these articles