Mobile Slots
Games
Secret Symbol on Mobile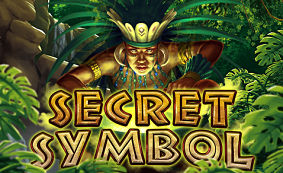 | | |
| --- | --- |
| Provider: | RTG |
| Paylines: | 25 |
| Scatter Symbol: | Yes |
| Jackpot: | Yes |
| | |
Where to Play Secret Symbol
Secret Symbol Mobile Slot Review
The allure of things old and forgotten has always captivated humans. From movies such as Tomb Raider and Indiana Jones seeing success in exploration of these old cultures, to even before when Europeans set sail to find new places and uncover more about the world in search of treasure and land. As such, Secret Symbol ties in with that need of humans to uncover what mysteries we could potentially solve – and by extent, if we can get any cash out of it all. With 5 reels and 25 paylines, the slot has you exploring through the thick canopy. But will you come back home with loot hidden in some ancient temple, or will you fall prey to the many dangers of the jungle?
Thematically, the game looks rather impressive. It foregoes poker icons, which is always a plus in our books, and replaces them with Aztec symbols and jungle animals you can find lurking on the tree branches. The impressive visuals pair nicely with a very upbeat soundtrack that sounds very good despite looping around a lot.
Scatters take on the shape of a pyramid and provide a small cash bonus each time they appear on the playing field. The main appeal of Scatters, however, is the free spins bonus they bring to the table, allowing players to spin without paying for ten turns. While this special feature is active, each spin also has a multiplier that can range between a 2x to 20x increase and is determined before each round takes place.
Wilds, on the other hand, are represented by the Aztec Chief himself. Other than completing the regular role of Wilds to replace any symbols except for Scatters, he also acts as a jackpot on top of the progressive jackpot the slot already boasts. Five Wilds in a row will award you a 10,000x win, which equals $62,500 if you play at the largest wager. When Wilds appear on the second or fourth reel, he covers that entire reel, making them even more profitable.
How to Play Secret Symbol
Beyond these regular bonuses, however, the game doesn't do much to entice you. While the promise of a progressive jackpot is certainly appealing, the gameplay fails to provide on the same level as the visuals do. Thanks to a high volatility, Secret Symbol doesn't feature that many wins. This isn't that uncommon in progressive slots, but it can certainly bring down the feeling of the whole thing.
The betting range can also feel a bit contrived, as they allow you to play for $0.01 at a minimum to a $6.25 as a maximum. This is achieved by allowing players to turn off certain paylines, which as a general rule of thumb you never want to do. As such, your real minimum will probably sit around $0.25, which isn't too bad, though we can see some high rollers being annoyed the upper limit being too low for them.
Jackpots & Progressives
Secret Symbol offers players not one, but two progressive jackpots to work with, one larger, and one smaller. Either of these can become active at any point while you're playing, at the end of a spin. They are added atop other wins, and unlike other games we reviewed, there are no additional bonuses tied up into the mechanic.
Overall, you will see a lot of satisfying wins being left to getting more of a certain icon than anything else. The jump from three of a kind to four of a kind in terms of prize money is clearly noticeable, even if the slot pretends to be less impactful on the subject by allowing some symbols to pay with only two of a kind, but those wins are so miniscule they barely count.
Bonus Games & Sign-ups
If you want free spins, you will need three or more Scatters to make it happen. Secret Symbol will always reward ten bonus rounds which are played at the same bet level and active paylines as the triggering game. On top of this, RTG has included a multiplier special feature that is tied into the free spins.
With each spin, a secret symbol is revealed above the reels, which determines the multiplier. The multiplier can range between 2x to 20x increase and is different for each spin.
Game Screenshots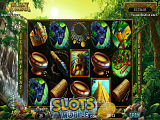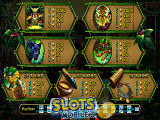 Where to Play Secret Symbol
You might also be interested in these articles