Mobile Slots
Games
Pumpkin Bonanza on Mobile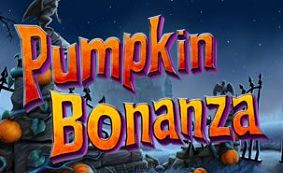 | | |
| --- | --- |
| Provider: | Playtech |
| Paylines: | 10 |
| Scatter Symbol: | No |
| Jackpot: | Yes |
| | |
Where to Play Pumpkin Bonanza
Pumpkin Bonanza Mobile Slot Review

October is a month during which slot developers start cashing in on the excitement leading up to Halloween. However, we swear, it just keeps coming earlier and earlier every year. We're perfectly expecting Christmas slots to start appearing from mid-November this time around, mark our words. Still, we can't say we mind. Halloween usually gives us a good batch of games with themes most people like and some even push the frontier and try something new and brazen. Pumpkin Bonanza, the Playtech's offering for the holiday, tries to shift away from some expectations in hopes of attracting gamblers.
It will look familiar to some. A 5×4 playing field with 10 fixed paylines may cause some eyebrows to rise, but the title makes up for it by allowing payouts to be awarded both left to right and right to left, effectively giving you 20 paylines, which is a lot more palatable for that reel size. The title makes good use of the fact you can win both ways, focusing its special features to be activated by this mechanic. Regular symbols can transform into pumpkin Wilds if there's a chance it will lead to a win that will pay both left to right and right to left at the same time, helping to potentially secure five-of-a-kind wins or just lining the third reel with a few Wilds. To make things even better, anytime a win occurs that pays both left to right and right to left, it also rewards another special feature, which will flood the second, third and fourth reel with Pumpkin Wilds. Of course, it's no guarantee things will work out, but the potential for a massive win like that is hard to say no to.
How to Play Pumpkin Bonanza
While we can't say we're particularly impressed by what's on the reels, the backdrop behind it is hands down one of the most gorgeous ones Playtech has produced. You're treated to a very foggy night, with the fog being animated and constantly being blown aside by the wind, only for more fog to take its place. You're staring down a broken-down gate, with a decrepit, creepy mansion off in the distance, and along the entire spiked wall, pumpkin vines have grown and began producing more pumpkins. It has just enough stuff going on to really get the brain stirring, and if you let yourself be swallowed by the mood, you may be surprised how awesome it feels to play it.
Another thing that's really scary is how much fun we've had playing the title. The bonuses really don't sound like much when you read them, but they occur frequently enough to keep things interesting. That said, it's also full of false starts where it seems like the feature will activate, but it fails to complete a win. We understand you can't have a feature in every second or third win, but when even the Turbo button makes the slot slow down to make you watch, then we feel we may have misunderstood each other on what the Turbo button should actually do.It's a minor inconvenience, but when the title is this good, we have to find something to complain about.
Jackpots & Progressives
While there's no progressive jackpot awaiting gamblers who wish to brave this pumpkin infested mansion, there are some really solid wins that you can squeeze out to make pumpkin juice. With the right circumstances, which are, admittedly, going to be very, very rare, you can expect the highest possible jackpot to sit at 2,000x the wager.
Bonus Games & Sign-ups
Apart from the two special features we've already mentioned, there are no additional bonuses in Pumpkin Bonanza.
Game Screenshots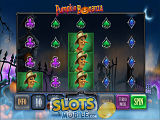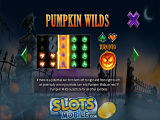 Where to Play Pumpkin Bonanza
You might also be interested in these articles