Mobile Slots
Games
Pollen Party on Mobile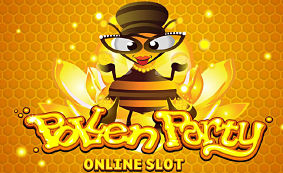 | | |
| --- | --- |
| Provider: | Microgaming |
| Paylines: | 720 |
| Scatter Symbol: | Yes |
| Jackpot: | Yes |
| | |
Where to Play Pollen Party
Pollen Party Mobile Slot Review

It's springtime, so we are naturally all abuzz enjoying the longer days and increasing warmth. But leave it to Microgaming to release a slot to keep us away from the outside world to spend time playing it! Pollen Party actually marks two special occasions for the developer – this is the first time they have done a 720 ways to win game, and it is actually related to a previous title! People who followed Microgaming's releases may remember Pollen Nation, which had a similar theme and cast of characters. This time around, there's twice the bonuses, twice the Wilds, and twice the fun. So spread out your wings and let's see what we can find in this new slot.
A lot of the same symbols return from Pollen Nation, with icon art upgraded for 2017. Admittedly, it's not quite there yet, but it is a well needed facelift from the old days. Forgoing the temptation of using gambling symbols, when you look around the reel, you will find various honey related products and of course, the bees themselves! The busy worker bee, the caring doctor bee, the strict guard bee, and the regal queen bee all doing their part.
The game has two Scatters available to players. You have one grumpy, busy bee which awards players twelve free spins if three or more of him get picked up at once, but you also have the adorable baby bee Scatter which activates the Babee bonus, which, along with a cash prize, also has a special feature which can reward you with a lot more money on top of that.
And since Pollen Party is doubling up, you also have two Wilds, technically three if the closed flower is accounted for, as well. The Wild which carries the slot logo is the one which you can find in normal gameplay, and the other two come from extra features.
How to play Pollen Party
While a definite step up from its predecessor, there is no denying this slot isn't the most visually impressive thing on the market. It has charm, there's no denying that, and the animations and design are acceptable, but when you see what sort of visuals developers are putting in their games recently, it will only negatively impact Microgaming's release to be compared to them.
Adjusting your coin size and amount of coins per line gives you a decent betting range, which wanders between $0.50 up to $250. This gives a nice spread that should appeal to every kind of player, from people who want to give it a try without spending too much up to the high rollers that aren't afraid to bet big to win big.
Jackpots & Progressive
Pollen Party doesn't have a progressive jackpot, but it does promise you large wins from when you first open the paytable. $440,000 is the dream, but that dream can be difficult to get a hold on. While 720 payline slots tend to be win big and lose big, the developer seemed to pause somewhere in the middle, making it a hybrid of sorts.
In fact, this game might be a very good introduction on getting to know how 720 payline titles work. Most of them tend to be punishing and rewarding at the same time. That said, Microgaming's slot shouldn't be taken for granted, as it can deliver some solid wins on its own accord, but if you're chasing big wins, there are other games that can also satisfy your needs better.
Bonus Games & Sign-ups
The title has two different Scatter bonuses, both of which can be quite rewarding. The first rewards 12 free spins, playing on the same wager as when you triggered it. While it is active, the closed flower Wild can appear on reel 3, and when it does, it blooms to spread up to 3 Wilds on the playing field, nearly guaranteeing a win.
There is also the Babee bonus which comes from the baby bee Scatter, in which you play an additional game, which will have you popping bubbles to reveal prizes inside. Avoid the large, red Pop which will end the special feature, and try to find more baby bees to add an additional life and extend the reward.
Game Screenshots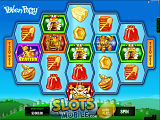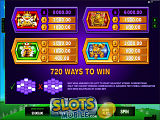 Where to Play Pollen Party
You might also be interested in these articles