Mobile Slots
Games
Moby Dick on Mobile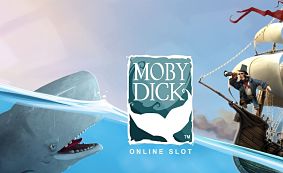 | | |
| --- | --- |
| Provider: | Microgaming |
| Paylines: | 25 |
| Scatter Symbol: | Yes |
| Jackpot: | Yes |
| | |
Where to Play Moby Dick
Moby Dick Mobile Slot Review

Keep a close eye on the free spins bonus and the Wilds in this 5 reel 25 payline game, whose key feature is locking wins into place and adding a re-spin afterwards. It allows you to potentially extend the winning chain, or make an entirely new one that could end up filling up the reel entirely. Alongside the rare but powerful free spins that require at least four to trigger, and the gamble which has you picking tea cups, there's a solid foundation built from which Rabcat has created a damn good title, but while it is fun and enjoyable, it feels just that little bit lacking when it comes to value.
How to Play Moby Dick
The art style is interesting to us, as it shows the familiar, almost child-like design that we have seen from Microgaming in more than a few titles over the year, but this time around it looks more like an animated colouring book rather than an over the top cutesy slot that seems more appropriate for kids. The way the waves crash against the ship, the Captain gently swerving and keeping a lookout for the whale, and the way the whale pops out and breaks the ship to swallow the Captain when the free spins are triggered – these are all quite awesome visuals, and we'd quite like to see more of this sort of drawn art from Rabcat and Microgaming if we're perfectly honest.
When it comes to gameplay, however, Moby Dick slows just slightly. The game does seem to revolve around free spins and the constant reel freezes to function properly, and while the gimmick is fun at first, it soon starts losing out on the charm thanks to the fact the title feels like it's not worth your time. The value could certainly stand to be a bit better, but the gameplay itself is rather solid, if a bit stale after you play it for a while. A good way might have been to make the process of winning appear more bombastic, by adding a multiplier or two or by expanding the reels slightly.
Jackpots & Progressives
There's not much in terms of a progressive jackpot to be found in this Microgaming release, and it honestly feels like a step back after a few good titles that the developer has put out. It feels more like a return to the start of 2017, at which point they were honestly getting a bit unbearable. We're certainly hoping that high variance gameplay with low variance rewards doesn't rear its head in again when it comes to the slot world, but just in case, you should probably keep an eye open for it.
Bonus Games & Sign-ups
To activate the free spins, you need to collect at least four Scatters – however, if you're missing just one, don't worry, because the freezing reels have you covered. This feature will freeze the reels and give you a re-spin if you have three Scatters and are missing just one, which potentially allows the gambler to hop into the bonus and very narrowly dodge a spell of bad luck.
Game Screenshots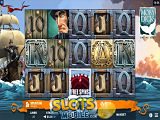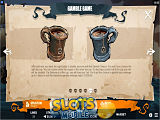 Where to Play Moby Dick
You might also be interested in these articles