Mobile Slots
Games
Justice League on Mobile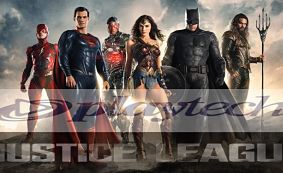 | | |
| --- | --- |
| Provider: | Playtech |
| Paylines: | 40 |
| Scatter Symbol: | Yes |
| Jackpot: | Yes |
| | |
Where to Play Justice League
Justice League Mobile Slot Review

It's a well-known rule that big names attract attention. When people hear Superman, they know what they're in for. Obviously, some super heroes will attract more attention than others, but as many comic book fans will tell you, the cameos of popular superheroes in the stories of less popular ones to boost their fame isn't uncommon, and as we see with the movies like Justice League, that same principle applies to movies. You have big hitters like Batman, Superman and Wonder Woman paired with less known heroes like Cyborg and Aquaman. While the movie itself did decently, and saw generally alright reception from the audiences, film critics weren't particularly impressed. Certainly hampering the slot's chances, but from what we can tell, the game is doing just fine even without the powerful branding when it comes to being interesting to play.
It offers gamblers a 5×4 playing field with 40 fixed paylines. It sits at a high volatility and offers more than a few goodies for players to stay interested. On any random spin, one super hero can turn Wild and which one is transformed is decided by the feature frame. It's possible to retrigger this up to five times, which turns all the superheroes Wild. On top of that, there are several Scatter symbols, which appear on the first, third and fifth reel. When you get all three together at once, it activates the free spins bonus, which is altered depending on which superhero you pick. The characters all have a specific bonus to make them worthy of your choosing, but the more powerful the feature, the less extra turns they reward. And finally, what is undoubtedly the biggest attraction is the inclusion of four progressive jackpots which you can find in all of Playtech DC slots.
How to Play Justice League
We like how the backdrop looks, but a minor nitpick is the animation of the smoke that rises from the ground. It feels like it was just a little bit too choppy across all the devices we tested it on, and a little more effort put into it would certainly go a long way. Besides that, the semi transparent reels show a mountainous range, but most of your attention will likely go to the symbols. There are plenty of icons that the heroes use to represent themselves, as well as the six members of the justice league, and much like in Batman vs Superman, the Batman symbol just looks super stiff and awkward compared to the others.
On the gameplay side of things, Justice League has a high volatility and a RTP of 96.33%. The high volatility means that there's lots of grinding to do while you're waiting for a big hit, so get ready to have your wallet hurting for a while before you win a large score. Whether that's the progressive jackpot, or getting lucky with one of the special features, the payouts in this Playtech release can be awesome when they want to be. Unfortunately, that's not always the case.
Jackpots & Progressives
The thing with titles that include progressive jackpots is that they're usually built around the idea of endlessly chasing the dream while never really hitting it. From what we've played through in the slot, this is alleviated somewhat thanks to the free spins bonuses, but you never really seem to come out ahead with more cash than what you started with. The progressive jackpot works in the same way as it does in all the other Playtech DC comics games. The jackpot game is activated at randoml and you have to pick four of the same colour to win a respective progressive jackpot.
Bonus Games & Sign-ups
Choosing the Flash in free spins gives players the ability to turn super heroes Wild when they land in the feature frame. It rewards fifteen extra turns.
Choosing Cyborg gives players an additional feature frame to another reel after a spin finishes and no Wild transformation occurs. It rewards twelve extra turns.
Choosing Aquaman turns all symbols of the same type Wild when that icon lands in the feature frame. It rewards ten extra turns.
Choosing Wonder Woman adds one to five feature frames to the reels on every spin. All super heroes that land in them turn Wild. It rewards seven free spins.
Choosing Superman adds a giant 2×2 feature frame on every spin and turns all super heroes who land in the feature frame Wild. It rewards five extra turns.
Choosing Batman turns all super heroes Wild when any super hero lands in the feature frame. It rewards two extra turns.
Game Screenshots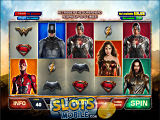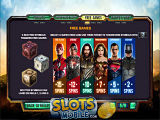 Where to Play Justice League
You might also be interested in these articles