Mobile Slots
Games
Ice Cave on Mobile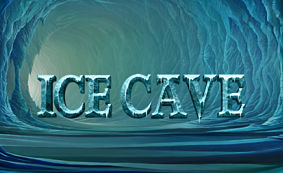 | | |
| --- | --- |
| Provider: | Playtech |
| Paylines: | 20 |
| Scatter Symbol: | No |
| Jackpot: | Yes |
| | |
Where to Play Ice Cave
Ice Cave Mobile Slot Review

Let's try this one on for size. A low to medium variance slot with no free spins bonus or Scatters is shaping up to be one of our all-time favourite releases of 2017 if something big doesn't dethrone it. This is a simple system done right, where a single concept can let gamblers lean back and enjoy the raw fun of stacking up ice blocks and crushing their dreams much like the hammer breaks the ice. Ice Cave is the newest Playtech release that we feel will earn its way as a fan favourite in a lot of places, thanks to the sticky Wilds system that will leave many players floored.
So what is it about? It's about several Vikings warriors using the power of their runes to brave the horrors of an icy expanse beneath the ground. It does little to distinguish itself visually, though credit where it's due, it does look pretty good doing its thing. Fair to say it won't be winning any awards of having an original theme, as there are many other Viking games that look a lot better, but we doubt you'll find any that feel as good to play as this one.
Scatters and free spins are nowhere to be found in Ice Cave. Instead, it is all about the Wilds. Two kinds of Wilds, in fact. The first is an icy cube Wild that grinds to a halt on the third or fourth reel and if you decide to shell out extra cash for the feature bet, it can also appear on the fifth reel. From then on, that Wild stays there. You don't have to keep activating it with more wins, or hoping for another Wild to keep the previous ones in place. It simply stays put until the hammer Wild appears. It can only appear on the second reel, and when it does, all sticky Wilds crash away and disappear until you stack them up again. And that's as far as the special features goes.
How to Play Ice Cave
But there's no need for any more bonuses. You have all the tools set up to make the change, and now you just need a little bit of luck to serve you well. While you can't get any of the sticky Wilds on the first two reels, it is more than possible to have them stack up on the final three, to a point where you can have nine of them active at once, and at that point, full reel constant wins become a near mandatory experience. It really is hard to put into words the thrill of watching mega win after mega win pour in from the screen, especially as said wins are tripled thanks to a Wild completing it. Or the heartbreak of seeing that hammer appear on the second reel, knowing that one last big win means you have to reassemble the icy dream you built for yourself.
You can play it for $0.10 up to $30, depending on whether you play with 10 or 20 paylines, how high your line bet is, and if you have the feature bet on or off. In our opinion, it more than earned its keep to stay on, although as you bet more money, the increase from having it on grows that much larger as well, so that's something you should keep an eye out.
Jackpots & Progressives
With such a fun system in place, asking for a progressive jackpot on top of it all might be a bit too much. After all, a progressive jackpot is usually something you spruce up a more ordinary slot to make the dead spins seem that little bit more worth it. And while Ice Cave does have dead spins from time to time, it also has times when it chains off into monstrous wins that pile on top of each other.
It might take fifty spins, or two hundred and fifty, but once the stars align, there's no stopping you. Thanks to the third, fourth and fifth reel being filled with Sticky Wilds, we shut off the game with six times the amount of money we walked in with, an impressive performance that shows the full potential of this title.
Bonus Games & Sign-ups
And again, there are no Scatters, bonus games or free spins involved in any of it. And really, we feel it would just distract from the main meal.
Game Screenshots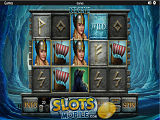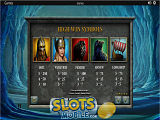 Where to Play Ice Cave
You might also be interested in these articles