Mobile Slots
Games
Highlander on Mobile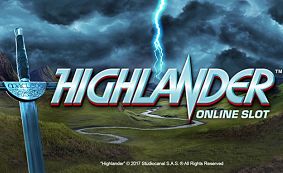 | | |
| --- | --- |
| Provider: | Microgaming |
| Paylines: | 243 |
| Scatter Symbol: | Yes |
| Jackpot: | Yes |
| | |
Where to Play Highlander
Highlander Mobile Slot Review

When it rains, it pours, and after Microgaming made a slot about the cult classic Halloween, we knew their appetites would be whetted for more. And indeed, the developers, seeing the huge success of the movie tie-in, decided to expand onto that and offered a cool December release for another 80s cult classic. This time, it's Highlander that was picked to be the worthy successor. And after playing it for a little bit, we could already start picking out some differences from the Halloween release that might not bode as well for Microgaming if they're hoping to recreate the success with the first one.
At first glance, there's little to be afraid of. It's a 5 reel slot with 243 ways to win, but compared to Halloween, there's only one major special feature instead of two, and a small bonus that has potential to bloom out strong. The major bonus is the free spins, alongside which you can trigger Quickening Wilds, where random lightning strikes turn certain symbols into Wilds, and each time lightning strikes, it adds additional Wilds on the reels. Far less exciting, but equally as important, is the fact that two Scatters can turn Wild, but they can only do so in the base game, and it seems to act more as a consolation prize rather than an actual score of itself. Compared to Halloween, which had its wheel of fortune and two different large bonuses to win, alongside a big batch of multipliers, it feels like Highlander is lagging behind.
How to Play Highlander
It also feels like it's not quite up to snuff visually, as well. The music and the graphics are alright, and we can't really expect the tense atmosphere and the creepy stalking psycho lurking in the backdrop to carry over into a movie tie-in for a completely different genre, but it feels like they put in a lot less effort into this compared to their earlier release. It has some movie clip scenes, and the transition from the Scottish Highlands into New York City when the free spins are triggered is great, but it just doesn't live up to the same level of hype.
And while it doesn't have as many features, it feels a bit more solid on the actual gameplay front. We really aren't sure if it was just pure luck or not, but it felt like every so often, a solid win was popping through in the base game itself. As part of what we imagine was an effort to keep balance, they made the free spins bonus much more difficult to activate, but once it's finally there, it is just fantastic. Lightning strikes adding Wilds through 10 free spins just looks and feels great.
Jackpots & Progressives
Not to mention that it feels good for the wallet, as well! It takes a while to get it, but the free spins bonus was always well worth the effort it took to trigger it. It felt like a more manageable version of hunting a progressive jackpot, though sadly Highlander doesn't have one, and Microgaming seems to have fallen out of love with the idea of having one in their titles to begin with. It's a solid medium variance game, and we could see ourselves playing it a bit more actively if it had just a little bit more polish and fun added into the mix.
Bonus Games & Sign-ups
And ultimately, it seems to come back to the fact there's not as many special features in the whole thing. The Halloween bonuses were great for payouts and stuck to their theme very convincingly. Using that mini-game to try and escape the killer was really well done. In contrast, Highlander's free spins and Quickening Wilds also look and feel great to watch, but just don't pack as strong of a punch.
Game Screenshots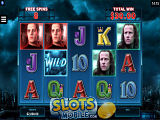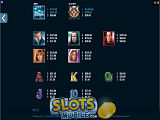 Where to Play Highlander
You might also be interested in these articles