Mobile Slots
Games
Halloween on Mobile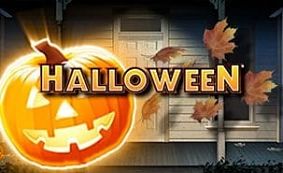 | | |
| --- | --- |
| Provider: | Microgaming |
| Paylines: | 50 |
| Scatter Symbol: | Yes |
| Jackpot: | Yes |
| | |
Where to Play Halloween
Halloween Mobile Slot Review

The lurking presence of Halloween has come and gone, and so have a slew of spooky releases aimed for the holiday. Some bigger names will squeeze out a small November release, while others will skip it and go straight for their newest Christmas themed slot. But while we wait for those to pile up, we might as well sample everything on offer, and today, that's Halloween, a tie-in to the cult classic movie released in 1978 developed by Microgaming. And as is worthy of a game that relies on the power of brand recognition as its marketing, the developers went all out to make sure players knew they were in for a heck of a time.
There's a genuinely spooky atmosphere as you spin the reels, watch the symbols pile in and out and see the leaves falling away slowly, to the point that you might feel like someone might be watching you off from the sides. Have no fear, it's probably just your imagination playing tricks on you – or maybe there really is someone lurking by the bushes or by the hanging sheets. Either way, you should probably be ready for a sprint, whether to get away from the murderer or in hopes of chasing down three Scatters that will trigger the Trick of Treat wheel which determines what special feature you are going to unlock.
How to Play Halloween
As a movie tie-in, the slot makes the best of it by incorporating video footage from the movie, portraits of the characters, as well as several voice lines that fans will no doubt be familiar with. It's all well done and the entirely unique set of symbols go a long way to help cement Halloween as more than a lazy cash grab trying to ride the wave on the back of its name. But a game needs more than good visual and sound design to make it work – and for that, you have the gameplay section.
And Microgaming's Halloween release hardly lags behind there, either. It usually has a 5 reel structure that displays only three symbols, except for the Wandering reel which means that three reels are always showing four instead of three symbols, increasing your odds of victory. Beyond that, some icons can appear as Jumbo Blocks that cover multiple reels and only inside the Wandering Reel. That said, the focus of the game is clearly to guide you towards the free spins, and most of the time, all the thrill and excitement lie there.
Jackpots & Progressives
There's no progressive jackpot to be found in Halloween and the highest paying single jackpot isn't that impressive either. The big yield comes from the special features, both of which have really high variance as part of the slot. To even unlock anything, you need to get three Scatters, which then pull up a wheel, and that wheel can then give powerful multipliers, free spins that feature one of the protagonists of the movie, or the Boogeyman bonus which is without doubt one of the most fun and suspense filled things in this title as a whole.
It's fair to say this whole release will have you on edge on all fronts. Visuals, audio and the quiet desperation of the numbers falling away slowly until that one big win puts you back on top where you deserve to be. Much like the original movie, it's not for the faint of heart.
Bonus Games & Sign-ups
The Boogeyman special feature activates when you pick him out on the wheel, which you can only do at random. At that point, you pick through the leaves, in which you can find a knife, a cash bonus, or the killer, as well as an increasing multiplier each time you find a cash bonus. If you find all the cash bonuses, you also win an additional prize of 20x stake. The knives are important, as they allow you to hold off the killer – otherwise, stumbling on him would end the feature prematurely.
Game Screenshots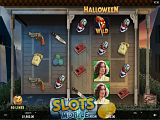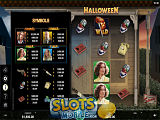 Where to Play Halloween
You might also be interested in these articles