Mobile Slots
Games
Fortune Girl on Mobile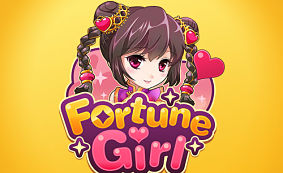 | | |
| --- | --- |
| Provider: | Microgaming |
| Paylines: | 15 |
| Scatter Symbol: | Yes |
| Jackpot: | Yes |
| | |
Where to Play Fortune Girl
Fortune Girl Mobile Slot Review

The first sight of Microgaming's newest slot was a bit of a raised eyebrow for us for a few reasons. There was a distinct sense of similarity and now that it was released, we can tell more easily why. Fortune Girl is a clone of Secret Romance, another Microgaming game that was rather recently released, two, three months ago at most. Still, we couldn't argue against it too much, as the prospect of a large reel full of mystery symbols had the potential to create a lot of interesting setups that could leave players raving on to their friends about a particularly lucky moment they managed. But does this title manage to pull it off?
Unlike Forbidden Throne, where all out graphics seemed to be the focus, Fortune Girl uses far less impressive methods to show itself off. Chinese letters are mixed together with various valuables to form the slot's icons, alongside one that might stir up a bit of controversy. While the anime style isn't that uncommon in games aimed for the oriental market, we can't help but feel like the girl icon looks a bit too young for the rest of her body. We can't say we felt comfortable with this and we can't imagine how odd it'd be if someone passed by and looked over your shoulder to your phone to see that particular symbol.
Scatters occupy their well-known and simple job in this slot. They can appear anywhere on the reels, three or more will trigger a free spins bonus, but on top of that, Scatters are also used to represent the fixed jackpot – with the highest possible win in the game being for fifteen Scatters. Of course, the actual odds of getting fifteen Scatters seem nearly impossible, but that's what mystery icons are for!
And while Scatters seem fun and interesting, Wilds aren't nearly as fun. They just replace other symbols except for Scatters to complete wins, and can only score up to five-of-a-kind wins rather than a fifteen of a kind you could theoretically reach with Scatters.
How to Play Fortune Girl
Unfortunately, despite our interest with mystery boxes, they seemed a disappointment more often than not. However, this is more of a symptom than a cause, and it ties back to the recently malignant behaviour Microgaming has towards its paytables. While it isn't as bad as in Forbidden Throne, there are still a fair few number of icons that pay less than your wager, so even five of a kind wins can feel hollow and disappointing.
But at least there is a feeling you can pull off a big win here, unlike with the other two. Mystery boxes had the occasional helping spot in which they turned things around and left us with a fun win or two. However, these are rare and far in between, and after three Microgaming slot reviews in a row, we're starting to doubt it's just our bad luck.
Jackpots & Progressives
There are no progressive jackpots in this game. However, there is an interesting highest score of 1,200x your wager for a fifteen Scatter win. This is the good side of making a Scatter fixed jackpot. The bad side of it is that the lower cash prizes are a lot less exciting as a result. Oh, you only got ten Scatters? That's just a 50x increase rather than a 1,200x one, which feels like the slot is ruthlessly trying to minimise the potential chance for players to carry home a big win.
Due to the fact that Fortune Girl usually keeps mystery icons rare, any large wins will probably happen while the free spins are running. The mixture of the multiplier trail and super stacked mystery symbols are usually enough to ramp up your game, provided you get lucky enough to see it happen.
Bonus Games & Sign-ups
Three or more Scatters will reward the player with 14 free spins. While they are active, mystery symbols appear much more frequently and stacked together, three or more Scatters can increase your multiplier up to a maximum of 5x.
Game Screenshots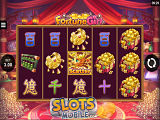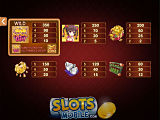 Where to Play Fortune Girl
You might also be interested in these articles