Mobile Slots
Games
Fish Catch on Mobile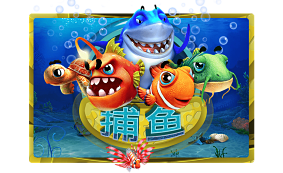 | | |
| --- | --- |
| Provider: | RTG |
| Paylines: | |
| Scatter Symbol: | No |
| Jackpot: | Yes |
| | |
Where to Play Fish Catch
Fish Catch Mobile Slot Review

Fishing is a relaxing activity. Or, it's supposed to be, at any rate. Kicking back in a boat, relaxing and talking with some friends, letting the fish bite down and reeling them in. Some people can take up a competitive streak, but it's all in good fun. Of course, we've yet to meet people who are so dedicated to catching all the fish that they bring a cannon underwater and start blasting at the innocent, swimming fish in an effort to mow them down and collect them afterwards. Still, we have to admit, it's certainly more exciting than the regular type of fishing you'd probably be doing, so there's no complaints in our book.
Fish Catch is, well, all about catching fish, and… it's not really a slot. It's an online game with elements of chance, but it doesn't really suit the mentality of slots. We've had games that blurred the line in the past, certainly, but this takes it entirely into different territory. There are no reels here, no paylines to follow. There's only a single special feature, which is activated entirely at random, and consists of spinning a wheel to win a big multiplier for the winning shot that awarded the special feature.
How to Play Fish Catch
As we already mentioned, the game is clearly not designed as a video slot. Gamblers are able to pick their initial bet level at the start, and can then increase or decrease their bets to get cannons with more powerful multipliers, allowing you to set the risk at which you'll play the title. Various types of fish will be swimming through the water, and players will need to fire at them in order to get pays. Every fish has a health bar, and some will be more resilient than others. When said health bar drains, or a shot captures the fish early, it will reward a cash prize to the player. Occasionally, a particularly large fish will spawn, which takes a while to kill, but gives a much larger reward as a result. In place of an Autoplay bonus, RTG have given players the ability to select a single fish to be marked for death by the player or to set all types of fish they want to be firing at instead. There's also a map in the upper right of the screen, which lets you transition between four different sections – which is useful for finding the type of fish you want or to follow one of the large ones.
The four different environments provide for varied looks while you're playing the title. You also have different cannons you can upgrade to, and there's a whole lot of different fish swimming around. The whole thing looks quite nice, and it's well animated – the aforementioned swimming fish and the glow of the light above the water and onto the sea floor looks quite nice.
So, how does it feel compared to a regular slot? Certainly a lot different, but we wouldn't say that it's a negative experience. We quite enjoyed playing it, and the sensation of shooting at things can be a good way to de-stress if you've had a bad day, and if you keep firing at something, it will die eventually. We'd personally recommend giving it a go yourself, especially if you're in the mood for something completely different than usual.
Jackpots & Progressives
There's no progressive jackpot win, but you can get some good scores from killing the larger fish that spawn in after a while, as well as through getting the wheel when you kill a particularly valuable fish. There's no information on how volatile the game is, nor the RTP you can expect playing it.
Bonus Games & Sign-ups
We've already gone over the single special feature available in Fish Catch.
Game Screenshots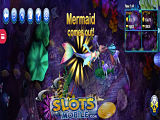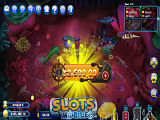 Where to Play Fish Catch
You might also be interested in these articles