Mobile Slots
Games
Dragon Orb on Mobile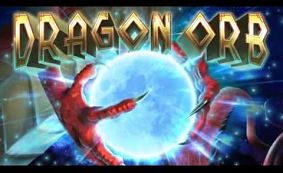 | | |
| --- | --- |
| Provider: | RTG |
| Paylines: | 10 |
| Scatter Symbol: | No |
| Jackpot: | Yes |
| | |
Where to Play Dragon Orb
Dragon Orb Mobile Slot Review

Far up in the mountains in a distant land lies the mysterious temple in which an artefact of great power is being kept. It is said to bring wealth and greatness to those lucky enough to see and touch it, but many have lost all they own in a quest to gain it. Naturally, we're doing a bit of dramatics, but Dragon Orb is certainly the kind of slot that can be one of the better ones you played or a coin grubbing machine, purely depending on luck alone. The core formula seems good. Five reels and ten paylines that pay both left to right and right to left, two progressive jackpots, and a single special feature that appears very often.
This, by itself, means that Dragon Orb is a low variance title, balanced around the expectation that players will see the expanding Wilds a great deal of times. And considering it is the only special feature in the game, we can't fault them for choosing with this approach. It breaks up the monotony of chasing the progressive jackpot, which is the real prize of this RTG release, but you'll have to grind your teeth and stick it out for the long haul if you're planning on grabbing it.
How to Play Dragon Orb
Honestly, we quite liked the graphics of Dragon Orb. The quiet charm of a mountaintop backdrop really won us over and the reels just breathe this sort of relaxed, zen-like atmosphere. It's clearly targeted towards the Oriental market, but it doesn't feel like blatant pandering. You'll have seen all the symbols and the setup is far from new, but RTG successfully managed to avoid making it look like every other game made for China – possibly by just avoiding copious amounts of the colour red.
On the gameplay front, Dragon Orb consists of a low volatility win and loss cycle in which you aren't really likely to win big, but as an upside, it's tough to really go entirely in the red, as well. The single special feature makes a regular appearance, and it varies things up. Alongside the fact the slot pays left to right and right to left, it helps provide enough small wins with an occasional medium hit of around 45x to 50x the wager, which can help pull you ahead when needed. But all of this is window dressing for the two progressive jackpots.
Jackpots & Progressives
In what appears to have become a standard for new RTG titles, there is a pair of progressive jackpots ticking away when you launch the game, a minor and a major one. They are rather straightforward, and are awarded randomly at the end of any spin, and don't require you to go through a special feature to trigger them, which keeps the surprise of it, but there is a certain loss of excitement in edging slowly closer to the progressive jackpot.
Outside of these two, there are some potential for decent wins, but nothing life-changing is really going to come out of Dragon Orb. Thanks to how the special feature works, and the fact the triggering symbol can appear on the second, third, and fourth reel only, the developers made a call to only county five-of-a-kind wins once, preventing you from getting a reel full of a single type of win. While it certainly makes sense, it does put a damper on the excitement of it all.
Bonus Games & Sign-ups
Wilds in RTG 2017 release count as its only special symbol. They can only drop on the reels 2, 3 and 4, and once they appear, they expand across that entire reel. Once the expansion is done, you get a single re-spin which can set you up for another win. That is the only bonus within the game.
Game Screenshots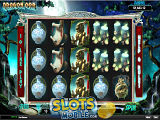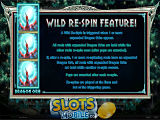 Where to Play Dragon Orb
You might also be interested in these articles