Mobile Slots
Games
Aztec Gems on Mobile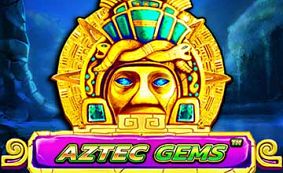 | | |
| --- | --- |
| Provider: | TopGame |
| Paylines: | 5 |
| Scatter Symbol: | No |
| Jackpot: | Yes |
| | |
Where to Play Aztec Gems
Aztec Gems Mobile Slot Review
The wealth of the many Latin American empires was vast in their time, as they built civilisations that persisted throughout the ages. When European colonists finally arrived, it was this sheer wealth of gold and natural resources that prompted all these European empires to build their colonies in a scramble to get their share of the cake. This rush for gold was so prominent that the natives thought European settlers ate gold with how greedy they were for it. Even today, rumours persist of an ancient city of pure gold hidden somewhere in the jungle. And while the empires and their cities of gold have vanished, their history, stories and legends still remain to this day as part of a cultural impact they've had on us. This rumoured wealth haunts us even in the Pragmatic's Play release called Aztec Gems.
The slot offers gamblers a 3×3 playing field with 5 fixed paylines. It sits at comfortable medium volatility and has single Wild which is drawn in an intricate fashion, portraying a golden coin with a face inscribed on it. The game has no Scatters, free spins or anything resembling a familiar special feature. Instead, the only bonus players get is the fourth reel which awards multipliers up to the maximum of 15x. And that's everything it offers – rather than swarming gamblers with a myriad of bonuses that can take ages to unlock, there's one bonus available from the get-go, which can boost your win massively or you can get a solid combination and only a 1x multiplier. There are no rules as to what will come out next, but if slots were predictable, then it wouldn't be nearly as thrilling hoping for that big win.
How to Play Aztec Gems
We can't say there's anything particularly bad about the graphics, but it's fair to say that it feels like Pragmatic Play might have been short on ideas when designing this one. A solid gold backdrop looks great and the thick, forest setting beneath that also looks atmospheric, but the symbols themselves are basic geometric shapes with different colours and patterns to differentiate them. It's not a bad system, mind you, and with a title like Aztec Gems, it makes sense for it to focus on gemstones. But these gems just feel kind of generic, especially when you compare it to Wild and how it looks.
On the gameplay side of things, Aztec Gems offers medium volatility with an RTP of 96.52%. If you're used to more volatile offerings, you might find this slot's biggest winnings to be a bit disappointing. Regardless, the gameplay is surprisingly fun, despite relying on a single trick that's available from the get-go. It shows confidence on the parts of the developers to not lock away the multiplier behind the Scatter activation, as these sorts of bonuses are usually a bombastic shake-up to somewhat boring regular gameplay outside of special features. Instead, the title puts all of its cards on the table from the start and you only have a single luck check to determine your prize.
Jackpots & Progressives
There's no progressive jackpot in Aztec Gem and while we're usually not big fans of its inclusion, we feel it might have added a bit of spice to the title. We enjoy the fourth bonus reel, but there's also no denying that without any other bonuses, the game can feel a bit slow at times, especially so when it comes to profits. For a lot of slots, having a sudden rush of cash feels great, but that feeling never really materializes in this Pragmatic Play release, whether that's because the biggest win is 375x the total stake or medium volatility keeps things a bit too balanced at times.
Bonus Games & Sign-ups
Apart from the fourth bonus reel, Aztec Gems has no other special features.
Game Screenshots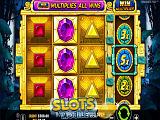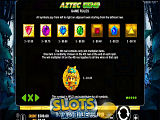 Where to Play Aztec Gems
You might also be interested in these articles