Mobile
Scratch Card Games
Scratch Cards for Mobile Phones
Home
> Mobile Scratch Cards

In 1973, John Koza who was the second man to be awarded a BA in Computer Science, partnered with Daniel Bower, a retail and promotions specialist, to launch Scientific Games Corporation. Koza and Bower developed the scratch card which allowed instant gratification for gamblers. Koza developed the algorithm to ensure they were random and Bower marketed them to the public. Their first customer was the Massachusetts Lottery Commission that saw immediate rewards in the scratch cards; however the concept spread quickly throughout many other states. In 1995, instant scratch cards were introduced by the National Lottery in the UK. With card prices starting from as little as 10 pence, they gained even more popularity. Today, scratch cards are available all round the world and are available not only from national and state lotteries, but from charitable organizations and fund-raising groups. As online casinos and other online gaming sites become more popular and more available, scratch cards began to be offered online. Today, they are available not only at online casinos, but mobile casinos as well and players can enjoy them on the go, wherever they are.
Featured Mobile Scratch Card Casinos
Winner Casino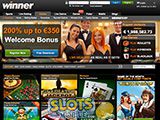 Bonus: $1,250
Winner is an all-in-on online gambling brand, offering various ways to gamble to thousands of players worldwide. This includes online poker, bingo, live dealer casino and a number of gambling games. They also offer a top notch mobile casino services, with a dozen of popular games from PlayTech. After being established in 2009, they definitely have turned into one of the most popular casinos using this software.
With PlayTech right behind every piece of software offered by this brand, you can surely feel comfortable about both, the games and compatibility. Use iPhone, iPad, Android devices as well as pretty much any other, Java supportive, gadget to play over a dozen of mobile casino games.
Players who choose Winner Casino certainly won't end up disappointed and here's why. First of all, their mobile games are of exceptional quality and offers titles like Rocky and The Pink Panther. Secondly, you'll be able to use a range of services, all from a single account. Bet on sports or try your luck at bingo. Lastly, the bonuses are also not something that could be referred to as casual. All players can take advantage of no deposit offers and tailored welcome bonuses.
EuroGrand Casino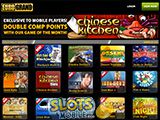 Bonus: $300
EuroGrand is an online casino site that was established in 2006 and grew at a considerably fast pace. Unlike many other brands, they concentrated on creating the best casino product possible from the beginning, which could be one of the reasons why they became widely recognized so quick. With over 100 games on the offer, over a dozen from those being mobile, it isn't much of a surprise.
What's so great about EuroGrand? PlayTech games is the first thing coming to our minds. Widely recognized game titles like Rocky, Incredible Hulk and Gold Rally is just a small bit of extraordinary games that you'll be able to play. Supported by all major mobile platforms, such as iPhones, iPads, all Android devices and most smartphones, there's hardly any reason not to choose this brand for playing. Top that with exceptional support that goes on a personal level along with the generous bonuses and loyalty rewards. If you are looking to play games developed by PlayTech, this is definitely a top choice.
When it comes to licensing and regulation, this brand also is at a great standing. Licensed and regulated by legal entities of Gibraltar, which is one of the most respected, trusted and expensive locations for a gambling site to be at.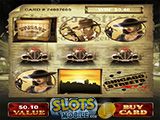 Chicago Streets Mobile Scratch Cards
Chicago Streets scratch card game first appeared in Playtech online casinos in 2012, and it has since gained a massive popularity in the online gaming world. Unlike most other scratch cards coming from the world-famous software developer, this game is not based on an existing video slot, but has rather been developed from scratch. And while it can also be played on your computer, Chicago Streets is meant to be played on the go and it is only on mobile that all special features come to the fore.
Play Chicago Streets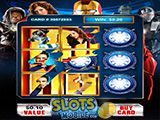 Iron Man 2 Mobile Scratch Cards
Iron Man 2 scratch card first appeared in July 2011, in the second series of scratch cards released by industry leaders Playtech. It was the first of many titles to follow based on the famous Marvel video slots, which has certainly helped the game position itself well in top online casinos. Even if this is unlikely to be your game of choice when playing on your computer, Iron Man 2 is just perfect to be played on the go, with it being compatible with Android, iPhone, iPad and all other latest handheld devices.
Play Iron Man 2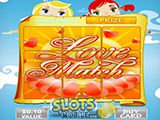 Love Match Mobile Scratch Cards
Since 2010, Love Match scratch card has been available at online casinos, but it was the development of Playtech's Mobile Hub platform that saw the game make its appearance at premium mobile venues in early 2013. This has ensured iPhone, iPad and Android users can enjoy this adorable game wherever they are, with the mobile version proving even more entertaining than the original, just like many other scratch cards developed by the leading software provider.
Play Love Match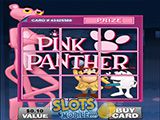 Pink Panther Mobile Scratch Cards
Themed on the main character from one of the most famous cartoons in the history of television, Pink Panther scratch card was always tipped for success and it caught on with online gamers shortly after it was released by Playtech in 2012. The game was simultaneously rolled out in online and mobile casinos, but while the prevailing theme and game play is pretty much the same, the two versions have some distinctive features as well.
Play Pink Panther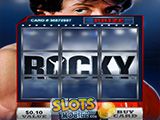 Rocky Mobile Scratch Cards
Another scratch card following in the footsteps of a hugely successful video slot, Rocky made its way to online gamers everywhere in 2012, and it is fair to say it is already on the way to achieve iconic status. Featuring sequences from the incredibly popular movie series and offering an unconventional game play, Rocky scratch card is set to ensure endless hours of pure entertainment, whether you play it online or on your mobile devices.
Play Rocky
More Information
Playing Mobile Scratch Cards
Mobile scratch cards are probably the simplest mobile casino game available. The theory of playing them is the same as any scratch card you would buy from a kiosk or lottery. You buy a card and need to scratch the symbols in order to reveal if you have won. Of course, when playing online or mobile scratch cards, the symbols are virtually scratched – you can choose to uncover one symbol at a time or uncover all at once. Scratch cards are particularly well-suited to mobile play with the touch screen technology that allows you to scratch the cards almost like the real thing. There are many different themes when it comes to mobile scratch card games and players can choose a game based on the theme and graphics that appeal to them. Most commonly, players win if they match three symbols, but some scratch cards may have unique winning combinations. You are paid out a multiplier of the bet that you placed and some scratch cards can pay out up to as much as a few hundred thousand.
Mobile Scratch Card Games by Leading Developers
Most of the major software providers have developed a selection of scratch card games that are available in their games suite. Playtech is one of the leaders in mobile scratch card development. All of their games offer players a maximum payout of 10,000 times their bet. They all share gameplay mechanics, meaning that when choosing a scratch card from Playtech you need to only focus on the theme. You can choose from titles such as Chicago Streets, Love Match or branded games such as Rocky or Iron Man 2. Microgaming also has a range of scratch cards for mobile, though it is not as large as Playtech's offering. Also, their games are available on older smartphones and Blackberry – the games have not yet been ported to their iPhone and Android casinos. Some of their most popular scratch card titles are Scratch Card and Scratch 'n' Score. These work differently to Playtech's games as their multipliers are based on specific symbols, rather than your bet size. Betsoft Gaming is most popular for its 3D slots games, but it offers a full suite of casino games, including scratch card games. Their Scratcherz game offers 14 different scratch card games that can be accessed with the up and down arrows. Players can win up to 50,000 on a single game.