Mobile Slots Secrets Developers Don't Want You to Know
Mobile Slots Secrets Developers Don't Want You to Know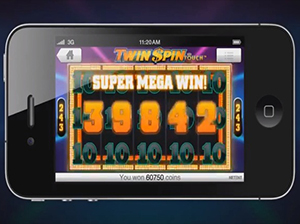 You are familiar with the fact that playing slot machines can be highly addictive especially now that they are at our fingertips. We have already covered problem gambling and self-control when playing mobile slots on our portal and now we want to break down the secrets slot developers don't want you to know.
What you should know is that there is a serious work behind slot development and that teams creating them consist of designers, mathematicians, sound engineers and psychologists as well. So, it's all about psychology when playing this type of casino games. If you are ready, let's reveal some of the biggest secrets behind mobile slots!
Graphics and Sounds
Though the quality of graphics and sounds can vary from one mobile slot to another, we have to admit that slot machines can make you forget all your daily troubles as soon as you start playing them. Thanks to technology advancement and a competitive market, slot machines boast more and more advanced graphics with flashy effects that look more like cartoons and video games than old-school fruit machines. Such visuals keep you engaged along with accompanying soundtracks and sound effects to make you feel as good as possible.
We like the fact that the things move forward, but on the other hand, players have to be cautious and don't let a casino game govern their behaviour. Emotions drive our decisions and you don't want to be left with empty pockets because of a mobile slot. You must know when to stop chasing the feeling that keeps you engaged and happy after all.
Celebrating Losses
Now that we have mentioned the money involved, we have to deal with wins and losses. Every spin of the reels can end in either win or loss and sometimes you may think that you have won but actually, your bankroll melts. This is due to low payouts which are typically awarded by the symbols on the lower ends of the paytable. Such wins are celebrated in the same way as those that increase your balance. Everything on the screen indicates that you have hit a win and even a celebratory tune plays, but your bankroll knows better. That's why you have to keep an eye on it.
By applying this trick, slot developers want to make you keep playing. What you should keep in mind is that most of the time spent playing a mobile slot you will hit small wins and each and every one will be celebrated in the same way. While chasing that huge jackpot, you can lose some big bucks, so stick to your budget and win and loss limits you have set before you start playing your favourite slot on the go!
Remember that classic slots may not be as appealing as video slots but they can award bigger prizes. In addition, they have simple graphics that play smoothly on smartphones or tablets. When playing a classic slot, you can stay focused on the base game as they typically don't offer popping bonus features.
Bonus Features and Interactive Bonus Rounds
Another thing that will keep you hitting that Play button are bonus features that can help you win bigger amounts than the regular gameplay. Bonus features include different additions like Wilds, free spins, multipliers and so on. Bonus rounds are mini-games that can be also incorporated in mobile slots and they differ from standard bonus features as they are in most cases interactive. While free spins offer additional chances of winning without risking your own money, bonus rounds come in different forms to pay instant prizes. You can be asked to pick items, spin the bonus wheel or solve a problem to get paid.
Triggering a bonus feature or round feels like a reward itself and an opportunity to win big seems like a dream come true. We all love activating bonuses, but we have to keep an eye on our bankroll and don't let these attractive additions overwhelm us. When it comes to bonus rounds, their interactive nature can be particularly appealing as it seems that we control something and that not everything has to be random. This is another industry trick made to keep us playing until we get to a bonus round where we can get paid a small amount too.
Progressive Element
Video slots that are available on our mobile devices today sometimes look more like video games than slot machines we used to play a few years ago. This is due to a progressive element that can make the game more and more rewarding. As we spin the reels and obtain achievements, we progress and advance up the levels to earn bigger prizes. This can provide us with an exciting gaming experience but if we are not lucky enough, it can drain our bankroll as well. Pay attention to your battery, as such mobile slots can drain it too.
High Rollers Are "Luckier"
Although slot machines guarantee random results, playing the maximum bet seems to yield better results. When it comes to progressive slots, the developer indicates that jackpots can be won only when playing the maximum amount of coins. On the other hand, you will notice that in video slots you can unlock bonus features more frequently when betting larger amounts. An opportunity to hit a big win may be tempting, but you have to try not to exceed your bankroll. If you cannot afford to play at the biggest stake when playing progressive slots, try to keep the maximum bet value and adjust the coin denomination to suit your bankroll.
Conclusion
If you like playing mobile slots, paying attention to these little secrets can help you enjoy the gameplay to the fullest. Although all casino games come with a house edge and you cannot constantly be on a lucky streak, by applying an optimal strategy you can prevent big loses and eventually leave the casino with some winnings in your pockets. The most important thing is to know when to stop playing, winning or losing.
You might be interest in these articles