Guide to Slot Tournaments You Can Join on the Go
Guide to Slot Tournaments You Can Join on the Go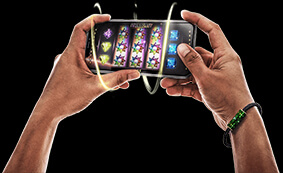 Playing slot games on the go is fun, we can't deny it. You can enjoy exciting gameplay and make use of multiple opportunities to win. To add more excitement to this form of entertainment, online casinos have introduced competitions held on slot machines. Not only that these competitions offer some sizeable awards, but they also involve a social element that makes the overall experience more entertaining. Stay with us to learn more about slot tournaments you can join on the go.
Slot Tournaments Basics
Slot tournaments are competitions held on selected slot machines. Once you join them, you will compete against other players by playing the slot game selected by the casino. As you spin the reels, you obtain points that get you higher on the leaderboard. There is a prize pool which is shared by the most successful competitors or a grand prize for the one with the best ranking. That's basically it.
Typically, slot tournaments take place within a set period of time. The key skill one needs to be successful in this form of entertainment is the ability to push the Spin button as fast as possible. Some slot tournaments are free to enter while others require so-called buy-ins. Players may be allowed to purchase add-ons that will enable them to take part in the tournament longer and improve their ranking.
At some online casinos, slot tournaments are available through download client only. Unfortunately, these slot tournaments are not available to mobile players. Luckily, more and more multi-software online casinos available in the instant-play mode offer slot tournaments you can join on the move as well.
Freeroll vs. Paid Tournaments
Once you join a slot tournament, you get a number of credits you should use within a set amount of time. To get credits, you need to pay an entry fee or a buy-in at a certain price that can be from $25 up to $50 or so. The money all players pay is typically used as a prize pool that can be divided between the best-ranked players or awarded to the most successful one.
Other slot tournaments are free to enter and we call them freeroll slot tournaments. You join them for free and get a number of credits. After you have used them up, you can buy add-ons to keep playing and climbing up the leaderboard for your share of the prize pool.
How to Enter?
Slot tournaments are promoted on gambling sites, so you won't miss them out. Visit the Promotions section and when you find a slot tournament you would like to join, just opt in and follow the rules. They may vary from casino to casino and in the next chapter, we will present you some of the most popular slot tournaments you can enter online.
What you should keep in mind is that you have a limited amount of time, so you need to focus on spinning the reels and celebrate your success later. Slot machines are games of pure luck, meaning that there is nothing you can do to improve your odds. However, when participating in a slot tournament, you can adjust your wager to make the most of it. Don't hesitate to increase your stake as it is always better to use up all credits before the time is up. If you don't wager the credits, they won't contribute to your final ranking on the leaderboard, so you practically have wasted them.
Most Popular Slot Tournaments at Online Casinos
Slot tournaments are offered under different names by different online casinos. Sometimes they are called championships, slot races, battles of slots and so on. We present you the two most popular slot tournaments you can join from your smartphone or tablet.
Since February 2017, Mr Green hosts so-called Reel Thrill Slot Tournaments. They are part of their promotional offer and function as an ongoing competition. These tournaments are easy to enter and play as they require no special skills and every bet is equal. All you have to do is visit the Reel Thrill page and choose a tournament to your liking from the list of current and upcoming competitions. Push the button to join it and start playing the selected game. Reel Thrill Slot Tournaments run every 15 minutes, 24/7/365 and you can join them any time you want.
Once you enter the tournament, keep an eye on the leaderboard. A number of points and your position on the leaderboard will be determined by your biggest percentage win over 20 spins. While you can wager as much as you want, the percentage win will be always compared to your bet, meaning that all players are equal. Players who finish the competition in the prize payout positions will win rewards. Click here to visit Mr Green and join a Reel Thrill Slot Tournament!
Another reputable casino hosting slot tournaments on a regular basis is VideoSlots. They call them Battles of Slots and you can join them with no entry fee to compete with other players and win different rewards. Every day, there is the main event that starts at 6 pm with the prize pool of 500 free spins. Free spins are wager free, but to take part in the main event you must have deposited at least €20 and wagered €200 within the last seven days. Apart from this, players can compete in different kinds of free battles that resemble Sit n' Go tournaments and battles with sign-up fees and cash prizes. Visit VideoSlots and join a Battle of Slots to your liking!
Why Join a Slot Tournament?
Thanks to a social element and prizes you can win, slot tournaments are a highly exciting form of entertainment. Instead of winning regular prizes, you can beat fellow players and win a grand prize which can be a 4 or 5-figure amount. Before you join a slot tournament, it is important to learn all about it, from rules to prizes. Don't forget that the most important thing when taking part in a slot tournament is focusing on the gameplay and the Spin button. You have to act fast and don't let anything distract you from advancing up the leaderboard. Good luck!
You might be interest in these articles